Samro School
FRIENDS OF SAMRO - July, 2017
Our wonderful friends, we want to thank you most sincerely for your commitment in supporting Samro School these past years. We praise God that he enabled Rhoda and I to run the school for 19 years and were able to raise a wonderful group of leaders.
We started experiencing financial challenges in the last two to three years and your support was so timely. Beginning of this year was a tough time for Rhoda and I to decide whether to continue running the School or turning it over to someone else. While in that state, some community leaders (all of them our friends) approached us to request if we can sale the school to the Government to become Public School.
After discussing with our children and also considering our age, we agreed. We thank God for giving us peace on this issue. So now we are in the process and may take some few months and we hope by December 2017 we hand it over.
The economic situation in Kenya has really hit everybody and so it has been difficult for parents to pay school fees. Many private schools have closed down. Also the population of children has not increased. We now have 117 children and we see that the fees cannot allow us to pay salaries this July, October, November, and December. We thank God that ELI came to our rescue this month and hopefully August and September.
Although this may look like a burden, we are requesting for support to allow us to transition smoothly trusting God that come December 2017 we hand over and beginning January the children will not be paying much- Free education.
Kindly consider prayerfully. We are grateful for any amount you send to us. Our target is $ 7,000 only.
Once again we thank you for trusting us and supporting us this far.
Jim and Barbara Brunner are still willing to transfer the funds to us.
Their address:
Jim Brunner Ministries - residence 6018 E. Seneca St. Tucson, AZ 85712
Their mailing address is PO Box 31595, Tucson, AZ 85751
Cell: 520 869-5208, 520 861-1777 Email- "Jim Brunner" jbrunner7@msn.com
May God bless you so much,
Samuel and Rhoda.
The following are some of the pictures of activities as we celebrated the good performance by our learners and teachers this year and to pray for Grade 8 to pass their final examination and to graduate top class into Grade 1.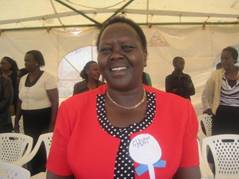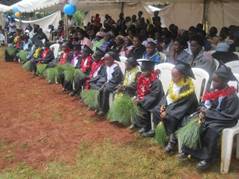 The Director- Rhoda Teimuge Top class graduates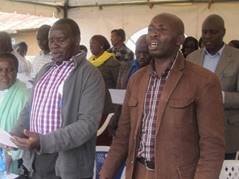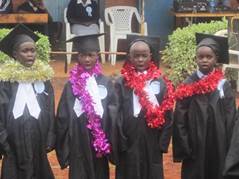 During worship During worship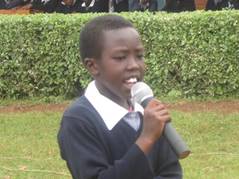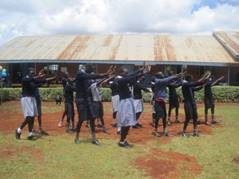 Developing talents South Sudan Learners singing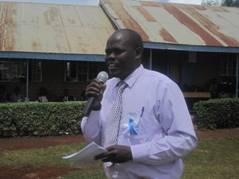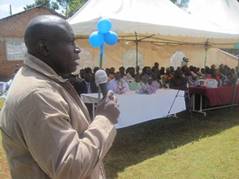 The Head teacher Parent commenting on good performance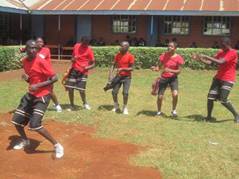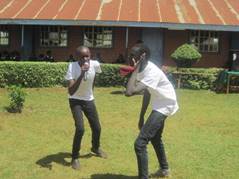 Developing talents Developing talents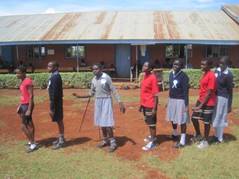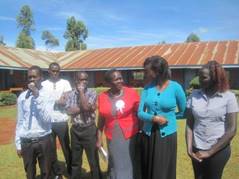 Reciting a poem about Education Alumni who came to encourage friends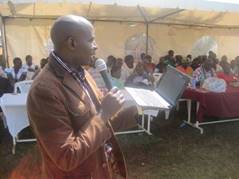 Praying for grade 8 to pass examination.
By Samuel and Rhoda.
Dairy cows Dairy goat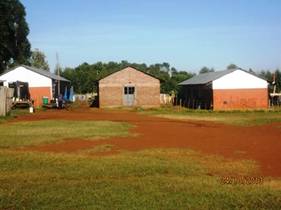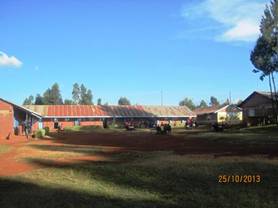 Girls and Boys dorm-Kitchen in the middle Classrooms
These roofs can be great source of water during rainy season if it can be collected and stored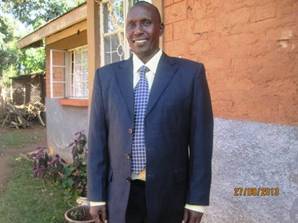 Samuel Teimuge