January 1
Arrows of the Almighty

May this New Year of 2018 be a Christ Exalting Year for each of us. The apostle Paul prays that we would
"fulfill every resolve for good and every work of faith by God's power, so that the name of our Lord Jesus may be glorified in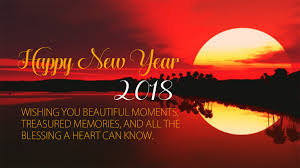 [us]"
(2 Thessalonians 1:11-12). Yes, exalting Christ should be the aim of everything we do. We
"resolve"
and we
"work"
so that Jesus
"may be glorified."
Let Philippians 1:20 be the aim of all we do. Giving us an example for how to live (Philippians 3:17, 4:9) Paul describes his greatest aim in life: "My eager expectation and hope is that . . . Christ will be magnified in my body, whether by life or by death." His chief aim is to live a Christ-exalting life, and die a Christ-exalting death.
There is no part of life, no matter how seemingly insignificant - things like Christ exalting teeth brushing - in which making much of Christ is alien. "Whether you eat or drink, or whatever you do, do all to the glory of God" (1 Corinthians 10:32).
Yes, pray for one another, pray for Barbe and me. Throughout this New Year ask our Father to give us our best year yet - full of Christ-exalting joy, and Christ-exalting love, and Christ-exalting fruitfulness.
Yes, Happy and a Blessed New Year to every one of you!