"And Jesus increased in wisdom and stature, and in favor with God and men."
(Luke 2:52)

Have a blessed New Year and throughout the year remember that the little child Christ grew up, established the Kingdom of God and is coming again to judge between the righteous and the sinner.
When reading the Christmas story in Luke 2, we usually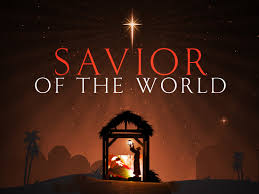 stop halfway through the story, with Jesus still in the manger. But the last half of the chapter talks about what happened when Jesus was eight days old (verse 21); forty days old (verses 22-38); during His childhood (verses 39-40); when He was twelve years old (verses 41-50); and as a teenager and young adult (verses 51-52). That last verse - Luke 2:52 - is our goal for ourselves and our children - that we and they will mature as He did: mentally (in wisdom), physically (in stature), spiritually (in favor with God), and socially (and men).
That, the scriptures say, is God's goal and purpose for sending His Son into the world. That we by faith in His substitutionary death and resurrection might be "born again" into the family of God and by obedience to His Presence within should grow in favor with God and men to the glory of God the Father.
That is your goal for this present new year. Grow in grace and as a parent, take time to think and pray through difficult situations concerning your children. Ask God to enable the relationship between parent, child and God, to be strengthened with might by the power of the Holy Spirit till we all come into the fullness of full grown children of God. And yes, the very first decision of love is to forgive just as God in Christ Jesus forgave you, parent and child.