June 1
Arrows of the Almighty

"Therefore, do not let anyone judge you by what you eat or drink, or with regard to a religious festival, a New Moon celebration or a Sabbath day. These are a shadow of the things that were to come; the reality, however, is found in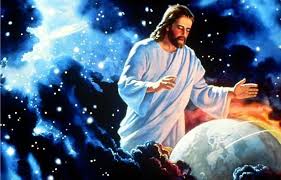 Christ."
(Colossians 2:16-17)
In "The Screwtape Letters," C. S. Lewis writes fictional letters from a senior demon to a junior one with advice on how best to lead a young Christian astray. "All extremes, except extreme devotion to the Enemy," he said, "are to be encouraged." That is, the junior demon should encourage the new Christian to spend time in extreme devotional practices, or in self-denial, anything as long as it takes the focus off Christ.
Here in Colossians Paul deals with this very issue. The people were considering false teachings blending Jewish and Greco-Roman religious practices. False teachers were claiming that to be truly spiritual, they needed to follow certain dietary laws, celebrate on appropriate days, and engage in the worship of angelic beings. They claimed to have insider knowledge received from visions on how to be spiritual (v. 18).
Paul exhorts the Colossian believers not to let these false teachers sway them. Claiming to have some kind of special knowledge on how to be connected with God, they were prideful, and their ideas came from a "fleshly mind" (v. 18). The core issue was that with all of their rules and visions, they were "not holding fast to the Head" (v. 19). Paul knew that the only way to really grow as a Christian was through being connected to our Savior. These teachers took the focus off Christ and put it on following visions and rules. Paul advises them to consider the source of their teaching, which was rooted in false spirituality. They were starting to be involved in "indulgence of the flesh!" (v. 23)
My dear believer - keep your heart and minds set of Jesus!