July 1
Arrows of the Almighty

My wife Barbe had a precious beginning. You see, her Dad was a rodeo cowboy who came through Lordsburg, N.M. on his way to the rodeo in El Paso, Texas. He met Barbe's mom at a local
cafe
and that night during a one-night stand Barbe was conceived. Her Mom went to California to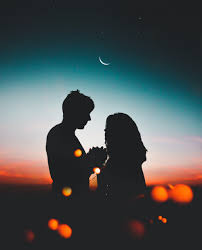 enter cosmetology school. After a few months she realized she was pregnant and sent a letter to Lordsburg to her Dad "general delivery." Somehow, he received the letter and upon realizing he was to be a Father, he sold his tack, his livelihood as a rodeo cowboy, and went to find her mother. She was a waitress and during her lunch break they found a justice of the peace and got married.
Barbe says that her Dad is an excellent example of a caring and loving father, giving up his way of life excepting his responsibility and gradually truly found love for her mother. Her mother took up her responsibility and she herself found love for her husband. Barbe is very proud of her parents and they taught her to respect and love her husband. For years she had a message she would share when asked to minister, "I can love a God like my Dad!"
In Deuteronomy 6:4-9, God told the Israelites to love Him with all of their heart, soul and strength. He instructed them to "impress" his commandments on their children: "Talk about them when you sit at home and when you walk along the road, when you lie down and when you get up" (v. 7 NIV).
Pray with Barbe and me that all we parents can live to hear our children utter something similar about us. God honors a life given to others.