July 1
Arrows of the Almighty

"... do not worry about tomorrow, for tomorrow will worry about its own things." (Matthew 6:34)
Our pastor at Grace shared this story last Sunday. It seems that Johnny was playing with his new sling shot around the farm yard when one of his stray rocks hit a duck and killed it. Worried about coming punishment he was sure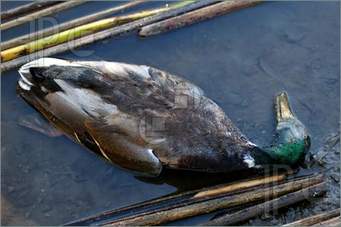 would come when they discovered the dead duck, he quickly buried the dock sure that no one would be the wiser.
The next day after breakfast Mom wanted one of the children to do the dishes. Johnny got up to leave the table when his little sister whispered to him, "Remember the duck!" So, Johnny volunteered to do the dishes even though it was sister's turn. The next morning the same thing happened with little sister whispering, "Remember the duck!" The third morning he had to do the dishes again with sis smiling about the dead duck. After sis was gone, mother said to Johnny, "How long are you going to let your sister take advantage of you like this?" She said, "Son, I saw the whole thing from the kitchen window. I knew it was accidental and forgave you then!" He was so sorry and
apologized
for what he had done.
That's the way it is, the enemy of your soul will condemn you for your past, heaping guilt upon sorrow. While the Spirit of the Lord causes conviction drawing you closer to His own heart of forgiveness. Mom forgave him - now, he must forgive sis!
Which is it with you today? Guilt over your past sins, or the conviction of God's Spirit drawing you back were repentance releases the joy of sins forgiven? In the family of God there is great joy for the repentant!
Now, my dear sibling in the family of God, "Be anxious for nothing, but in everything by prayer and supplication, with thanksgiving, let your requests be made known to God; and the peace of God, which surpasses all understanding, will guard your hearts and minds through Christ Jesus."(Philippians 4:6-7)