The Lord wants you to be encouraged in this time of national slowdown. This time presents new demands on each of us, demands than most of us are not used to. Spend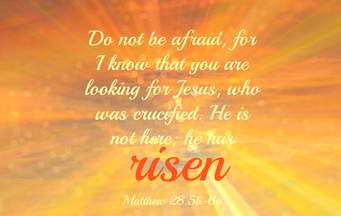 more time with the Lord and in the scriptures. Decide to establish a new rhythm of prayer and scripture reading. Increasing your time with the Lord gives you an increased infusion of new strength as we cast our cares upon Him.
God is ready to give you a double portion of new strength. 1 Samuel 30:6 tells us: "Now David was greatly distressed, for the people spoke of stoning him, because the soul of all the people was grieved, every man for his sons and his daughters. But David strengthened himself in the Lord his God" (NKJV).
David found new strength, but also received new directions from the Lord. Likewise, God will give you fresh, creative ways to make disciples. God will use you to offer His hope to those who have no hope.
Our faith grows and its strength to change things increases most during a crisis. Those far from God will come to know Christ because of the new strength and directions you receive from the Lord. He will be with you every step of the way as you live out your trust in Him. Yes, those family members and friends who turned you off are searching now. No, you cannot insure salvation, but Jesus does. Trust Him and watch Him work as you do your part in prayer and obedience.