"Jesus told him, "I am the way, the truth, and the life. No one can come to the Father except through me."
(John 14:6)
We've been hearing a lot these days about fake news from both sides of the aisle. This may be the first of April but this is surely no joke. Take the university of Harvard for example, it
lists all pro-life websites as "biased" but pro-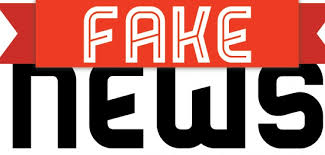 abortion sties aren't listed at all.
So, w
ho is telling the truth? Pilate asked that question two
millennium
ago. What is truth?
Scripturally,
none of us know the truth, only the creator of all things knows all.
What is the response that Christians need to give?
First, our primary allegiance is to the One who is the Truth. Therefore, we strive to share truthfully what scripture holds up as undeniable and fact without changing, embellishing, or conveniently omitting facts that matter. If mistakes are made I for one, appreciate those who point them out to me.
Second, because the One who is the Truth is also the Way and the Life, we need to take the world and other worldviews very seriously and to the best of our ability understand them in order to share effectively the Truth.
Third, we must strive to be as wise as serpents. We will not allow our commentaries to be dominated by outrage or despair. As Christians, we have solid and unchanging hope, in the "day of the Lord" all truth will shake out and evil not only exposed but banded forever.
Christian, as much as possible check the sources of the news and be ready to share the good news of the One who is
"the way, the truth, and the life."