He Took My Sin
Barbe and I had enjoyed a nice meal at one of our nice local restaurants here in town and as we received our bill, a close Christian friend spotted us and came over. We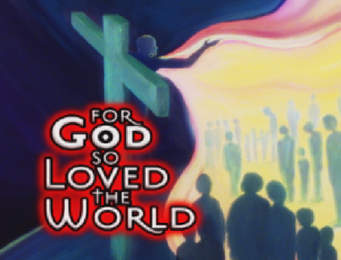 sat and visit with him for a bit and after we chatted, he took our bill. "I'll take this," he said. And you know what? I thanked him and let him do what he wanted to do. I let him take that bill away, not letting any personal pride of my self sufficience rob him of a blessing from God.
One of these days soon, you, me and all of us will stand before God. We will all be present. At that time, each one of us will have to give an account for our lives. Every thought, every deed, every action. Were it not for the grace of Christ, I would find this to be a very terrifying thought! Yet, according to Scripture, Jesus came to "take away the sins of the world"(John 1:29). Not just those who believe, but all of us. On that day, I will point to Christ. When my list of sins is produced, I will gesture toward Him and say, "He took it."

And those who in pride said, "No, I am able to pay my own bill," will face eternity without receiving the fact that Jesus took the sin of the world! Believe it, He took yours too!