September 1
Arrows of the Almighty

Your Uniqueness Defines Your Life's Work
I recently was in conversation with a friend who was not happy in his work. All he could say about it was, "It's a job!" When my brother first graduated from Duke with a doctor's degree in English he ended up as a director of a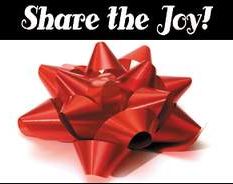 Methodist Camp in the mountains of northern Colorado. It was not what he liked, was trained for or wanted. He taught some in Northern Colorado and then ended up at Hardin- Simmons in Abilene, TX as an English professor! What he was uniquely qualified for and enjoyed!
Each of us have personal talents that are God given - using them allows us to express who we are - who God made us to be! Too many for the love of more have lost their purpose! Just because someone gives you advice, a job, or a promotion, you don't have to accept it. Let your uniqueness define your path of life. Isaiah prayed, "You, LORD, give perfect peace to those who keep their purpose firm and put their trust in you" (Isaiah 26:3).
Before you change your job title, examine your perspective toward life. There's a Japanese proverb which says, "Even if you sleep in a thousand-mat room, you can only sleep on one mat." Success is not defined by your position or pay scale but by doing the most with what you do the best - your God given talents. Let your life's work glorify God! Be at peace with Him. Parents, tell your children to do what they love to do so well that someone pays them to do it. "Don't be obsessed with getting more material things. Be relaxed with what you have" (Hebrews 13:5).